Join us for our Adoption Event on Saturday, October 24th!

Shelters are full of unhomed pets, but not having a home doesn't mean they are unwanted! They just need a little extra help to find their forever home! Stop by Kirby Subaru of Ventura on Saturday October 24th from 10AM-1PM and show your support for the Humane Society of Ventura County!

Kirby Subaru and Humane Society of Ventura County staff will be on site to answer your adoption questions and accept donations of much needed supplies, as well as adopting out soft unhomed (monster) friends - with all stuffed monster proceeds going towards the Humane Society of Ventura County!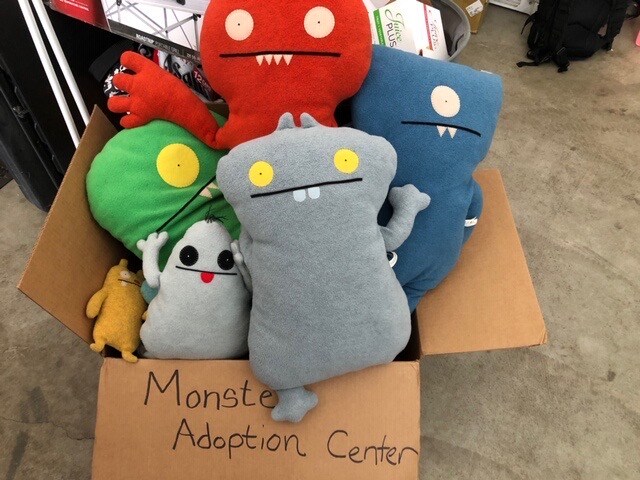 In addition to these great informational resources about adoptable pets and the donations we'll be raising with our partner shelter, we'll also have fun activities for the whole family! These include an array of blank cotton bandanas and colored markers to create DIY bandanas - colored by you! As well as free "How to Care for Our Pet Pals" coloring books.
Please don't hesitate to reach out to our staff with any questions, using the contact form on this page. We hope to see you there!