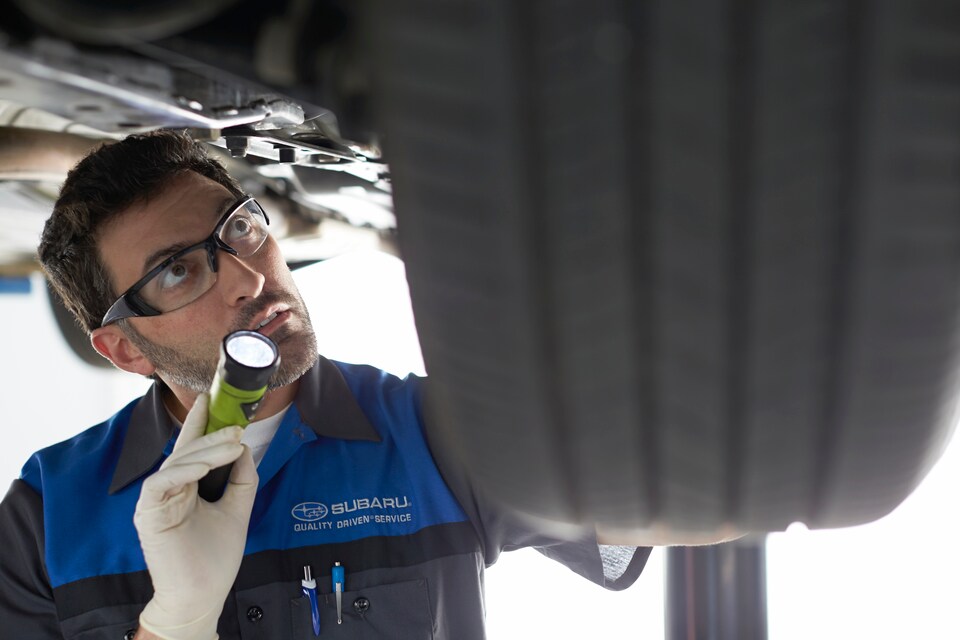 ?
When your beloved Subaru needs a checkup or a repair, you want to take it to a service center you can trust. But why is it important to bring your Subaru to Kirby Subaru of Ventura instead of a local garage? Well, keeping up with your car's maintenance schedule and getting timely repairs is only as useful as the quality of the care that is provided.
Our service center is staffed with experts who know your Subaru inside and out and are constantly learning new ways to keep your vehicle in shape and meet Subaru's high standards. With local mechanics, there's a bit more dice-throwing. It can be tough tell if a local mechanic has the expertise required to care for your Subaru.
Specialized Subaru Technicians
When it comes to giving your Subaru the maintenance it needs, our service technicians are ready for anything. Trained specifically to handle Subaru vehicles and meet the manufacturer's high standards, our Subaru technicians have all the know-how needed to keep your vehicle in tip-top shape. We know that your Subaru is special because we know Subaru models down to the finest details.
Excellence on Which You Can Rely
We'll make sure to get your vehicle back into tip-top shape and back safely on the road per Subaru's strict specifications so you can get behind the wheel with confidence. If your Subaru is still under warranty, you can even save on maintenance and repairs by bringing it to us instead of a local garage.
Get in touch with our service center today to learn more and schedule an appointment!