Serving the Greater Santa Barbara Community for Over 50 Years, Our Service Technicians Stress the Importance of Regular Vehicle Upkeep
Maintenance of your Subaru is essential for keeping your car running. While driving to a repair shop and paying to get your oil changed is a drag, it will keep your car or SUV in good health. This is because an overlooked routine procedure can easily snowball into a very costly repair in no time.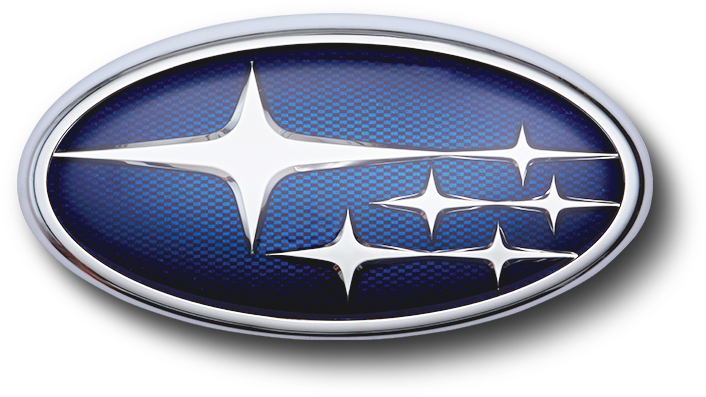 Certified Subaru Auto Repair Offered to Drivers Around the Thousand Oaks Area
Our Subaru Service Center is conveniently located near Oxnard and Camarillo, just a short 10-15 minute drive away. Here, our team of expertly-trained automotive professionals can take a look at your car and evaluate what it needs while you follow the paw marks over to our onsite dog park with your four-legged friend. If convenience and amenities aren't enough, you can rest assured that your vehicle is receiving the best auto repair or service in town with help from our two STAR-RANKED service advisors.
While we're fortunate to live in sunny southern California and get to avoid the harsh winter climate like some of our neighbors to the north, mid-west and the east, we still have our own weather patterns to consider when servicing our vehicles.
Recommended Vehicle Services in Ventura, CA

Air Filter:Your cabin air filter is what catches dust, leaves and other pollutants before they get into your engine and other aspects of your Subaru. After a while, since we're close to the ocean and deal with annual wild fires, this can get clogged up with sand and other debris that which makes it less effective. An air filter swap is relatively simple and cheap so if you suspect that you need a swap then visit our Subaru dealership today.
Oil Change
Coolant Flush
Brake Check
Multi-Point Inspection
Tire Rotation
And MORE!
If you're from Newbury Park or beyond and are worried about the cost of repairs then let us put those worries aside. Our team of experts can repair your vehicle at a competitive rate. Not to mention, we commonly run service specials that are designed to save you money in the Subaru repair process. So, what are you waiting for? Repair your Subaru today!
More About Our Subaru Services
Subaru Technicians Ensure Optimum Performance
An expertly trained Subaru technician has the knowledge to keep your vehicle running at an optimum performance and to help save your money. Proper maintenance maximizes fuel-efficiency, which is one of the many benefits of servicing your vehicle at Kirby Subaru of Ventura.
Tire Pressure Monitoring System (TPMS)
Properly inflated tires are safer, last longer, and can improve mileage by 3%. Check pressure weekly and always when tires are cold. The sticker inside the driver's side door indicates proper pressure for your vehicle.
Engine Oil and Oil Filter
Along with routine oil and filter changes, using the lightest grade of oil for your climate, season and vehicle can improve fuel economy by as much as 6%.
Air Filter
A clogged air filter makes your engine work harder and use more fuel. Replacing a dirty air filter can improve mpg by as much as 10%.
Spark Plugs
A misfiring spark plug can cut fuel efficiency by as much as 30%. Replacing spark plugs according to owner's manual recommendations will help maintain maximum fuel efficiency.
Engine Diagnostics
A "Check Engine" light can signal a number of problems that impact fuel economy. Diagnosing and repairing a faulty oxygen sensor alone can improve fuel economy by up to 40%.
Alignment
Improper alignment reduces gas mileage because it takes more energy (gas) to keep your vehicle riding straight down the road.
Schedule Appointment
Kirby Subaru of Ventura Service Center
Service Center Hours
Monday

7:00am - 6:00pm

Tuesday

7:00am - 6:00pm

Wednesday

7:00am - 6:00pm

Thursday

7:00am - 6:00pm

Friday

7:00am - 6:00pm

Saturday

8:00am - 4:00pm

Sunday

Closed